New Zealand's iconic Tongariro Natural Spring Water
Experience the purest, most pristine spring water - just as nature intended. Naturally filtered, fresh from Aotearoa's ancient and spectacular volcanic park.
Deep beneath Tongariro's spiritual lands of the ʻcold south winds', you will find our artisanal well. Bubbling to the surface, Tongariro ground flow water arrives full of minerals with life-giving properties. It is hard to imagine spring water from a more auspicious place. So, we realised we were onto something pretty special. And we know you will agree.
WHY IS TONGARIRO WATER SO GOOD FOR YOU?
PURE AQUIFER
Sourced 738 metres above sea level, our wai (water) is far, far away from pollution. Sourced directly from a deep underground aquifer, the spring is protected by solid, impenetrable basalt and blue rock layers. So it always tastes pure and fresh.
100% NATURAL
Tongariro Natural Spring Water is perfectly balanced in mineral composition and is untouched by man. Nothing is added, so you'll know you're consuming the purest, safest product of nature.
RICH IN SILICA
Our spring water is imbued with natural, healthy levels of silica to support your diet. Silica has long been a go-to supplement for hair, skin, joints and nails. So Tongariro Water helps to keep your skin elastic and joints strong and flexible.
THE NATURALLY OCCURRING WATER CONTENT
Tongariro Spring Water Typical Analysis (mg/Litre)
Silica
59.5
Magnesium
6.5
Bicarbonate
117.0
Calcium
15.2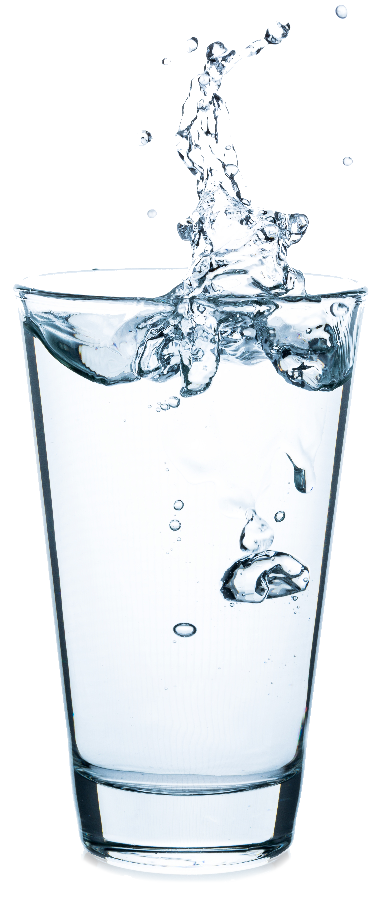 Sodium     
12.8
pH                 
7.4
Total Dissolved Solids (TDS)
150
SURROUNDED BY A PRISTINE UNESCO DUAL WORLD HERITAGE AREA
Tongariro National Park is the birthplace of Tongariro Natural Spring Water.
WELCOME TO OUR MAJESTIC ECOSYSTEM
Nestled in the heart of the North Island, Tongariro National Park rests on a Plateau at the southern end of a 2500km chain of volcanoes.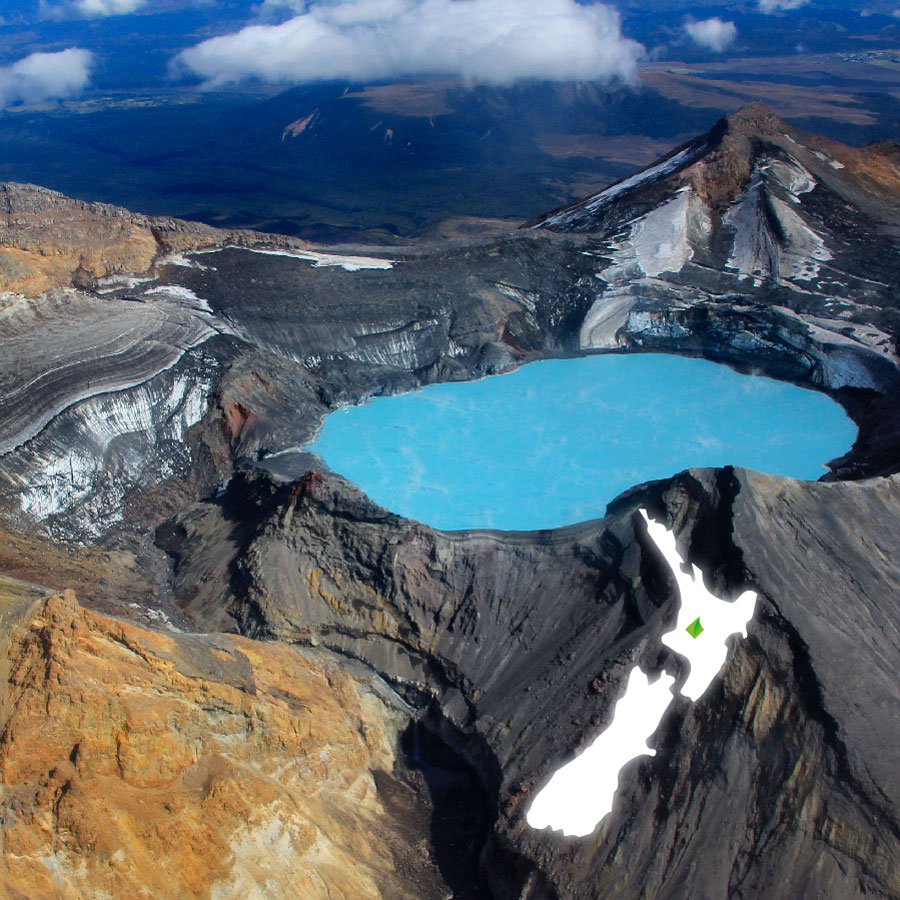 Amid the setting of these magnificent mountains lies a recharge area for numerous untouched aquifers. Powering up the water that flows within them with incredible energy. The spring is just one part of this extraordinary ecosystem. It's home to a diverse wilderness of idle and active volcanic activity; rivers, lakes, forestry, grassland and desert.
OUR QUEST FOR THE IDEAL SPRING WATER SOURCE & BOTTLING
738 Metres Above Sea Level
Continuing to honour the mana of this sacred land is imperative. It was gifted by Māori in 1887. So, we set out to source an aquifer that could maintain sustainable water recharging levels. After a long, thorough exploration in 2011, we finally found the most sustainable spring. Furthermore, it provides our water's signature pristine and natural purity.
State-of-the-art, Environmentally Conscious Bottling
By drawing our spring water directly from the aquifer, Tongariro Water remains intact and pure – from the bore to the bottle. Moreover, that pureness is untouched by the human hand because we've entirely sealed the system from human interference. Recently, Tongariro Water upgraded to world-leading and environmentally-friendly bottling equipment and energy-efficient warehouse robotics.
ENJOY THE MOST VERSATILE WATER RANGE IN NEW ZEALAND
Keep hydrated at home, work, gym, sportsfield, campsite, or on the go with Tongariro Natural Spring Water.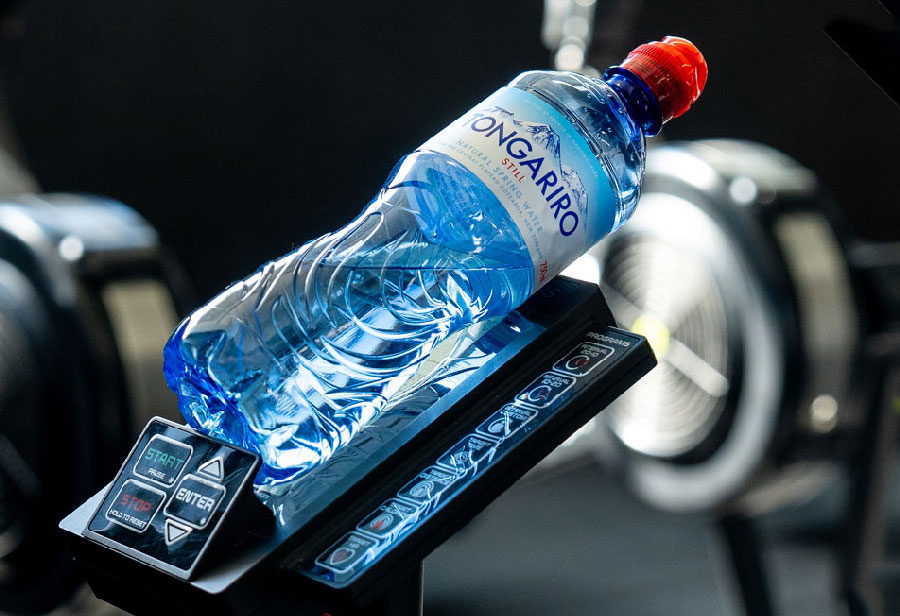 Our on-the-move bottle is designed to fit most car and bike cup holders. With an ergonomic shape for easy grip and a handy cap for use on the move without distraction.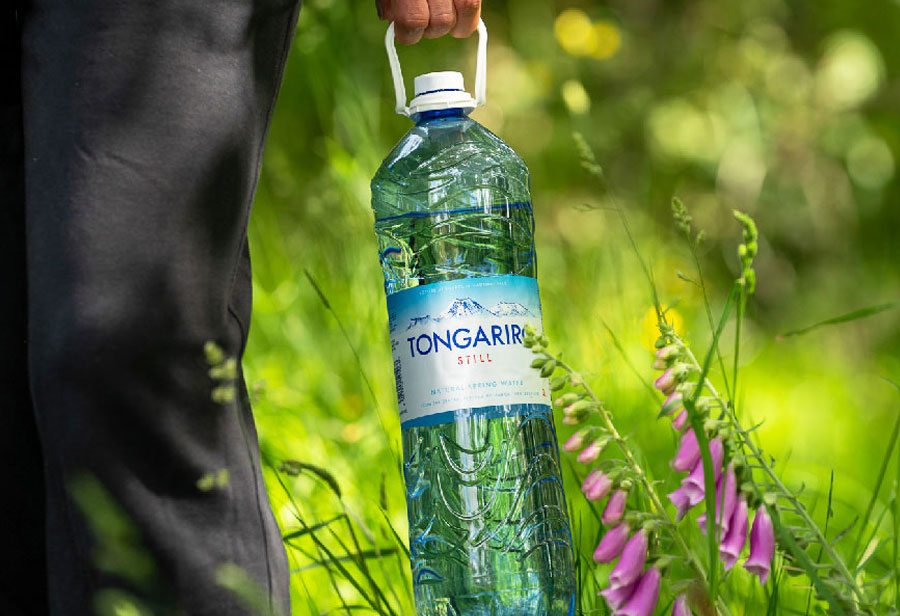 You've told us often that 1.5 litres were just not enough water. We've listened and improved. So now you can grab your perfect daily 2-litre size bottle with an ergonomically designed handle.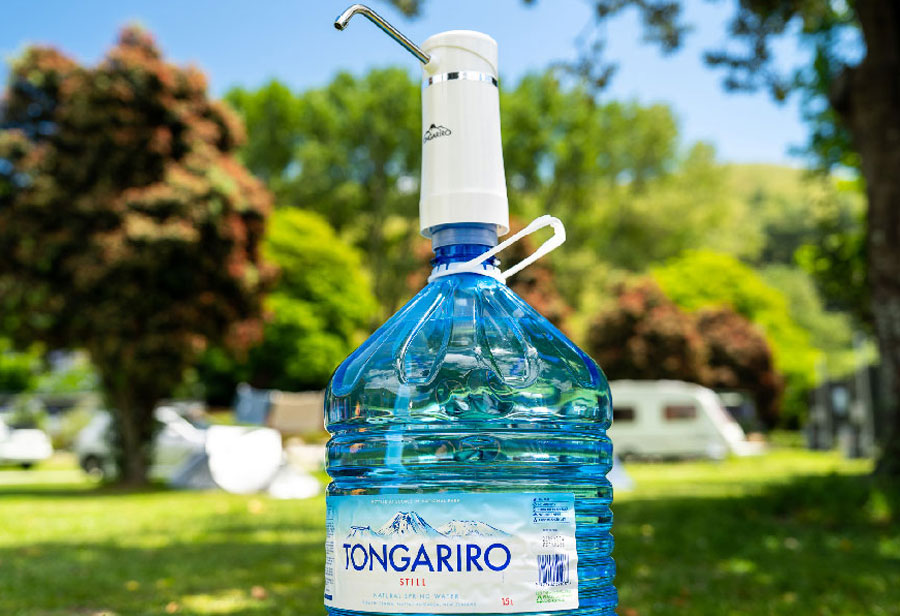 FOR HOME, WORK & HOLIDAYS
Perfect for an all-day BBQ, a summer party or as a minibreak. With a carry handle for easy handling out and about and an innovative electric pump option for the 15L bottle.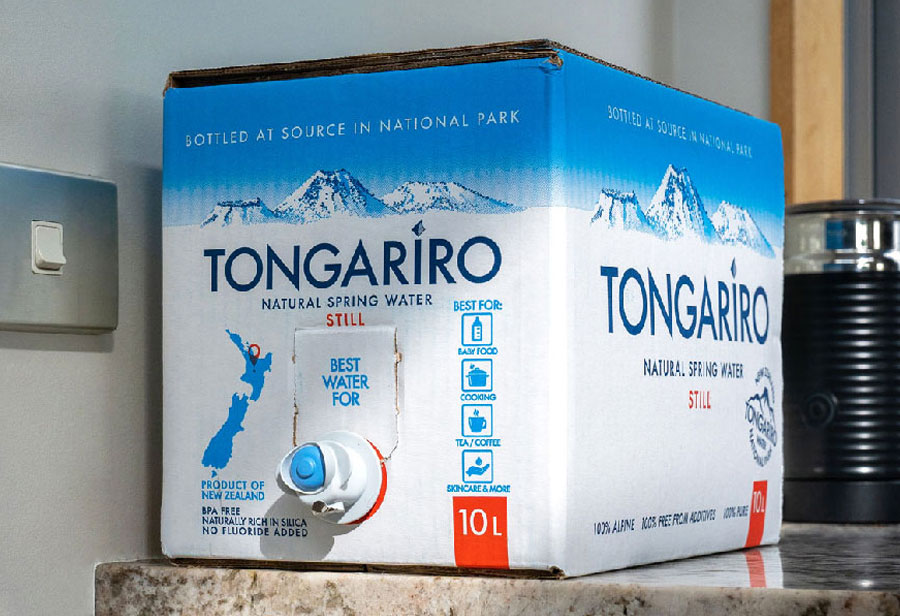 Our eco-conscious customers love sustainable packaging. Choosing this option means you'll considerably reduce plastic use, especially when travelling long distances or camping.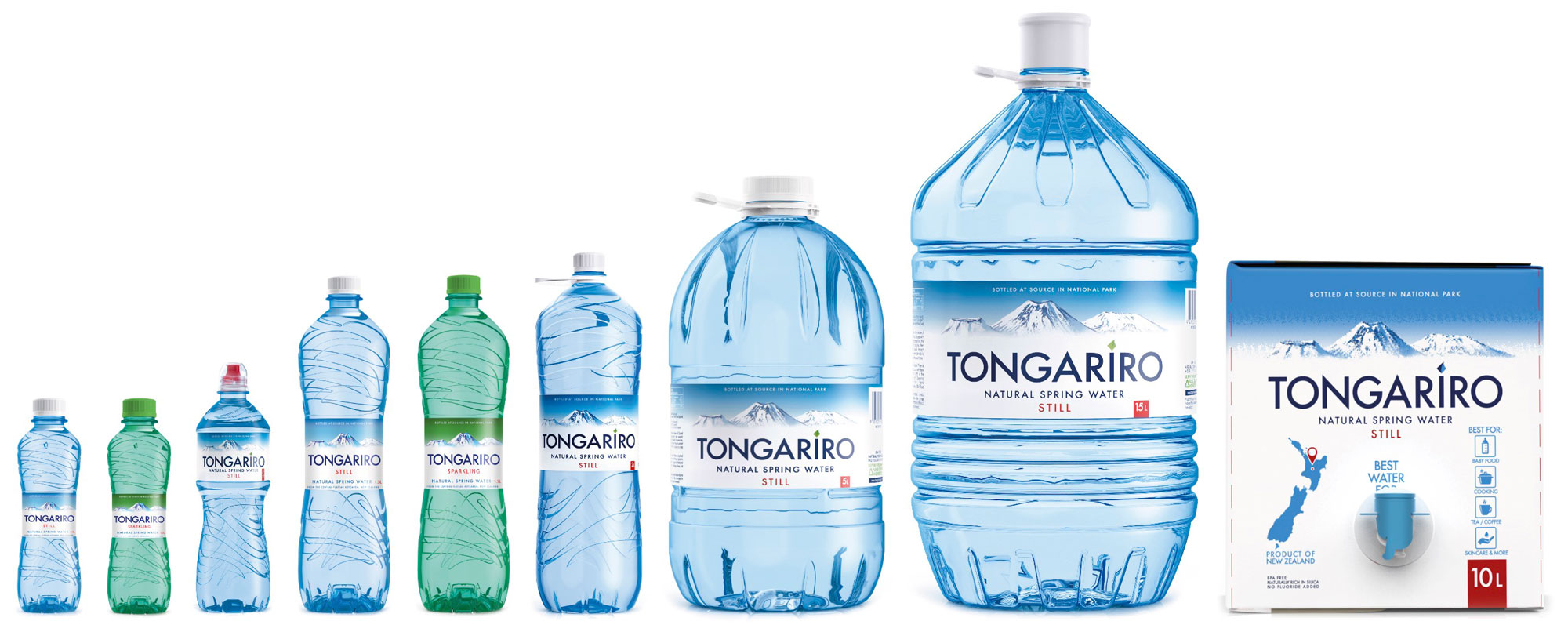 Like you, we love to be active and well-hydrated. So recently, we created a sports bottle for a perfect hand grip and a comfortable closing sipper cap. Drink on the go, close the sipper lid to keep germs away and march on.
Our customers asked for practical handles in larger bottles. So now, we offer bottled spring water products with practical handles so you can comfortably take 2L, 5L or 15L bottles wherever you need.
LESS PLASTIC IN EACH BOTTLE
Since the recent design updates, each of our bottles contains, on average, 20% less plastic. As a result, Tongariro Water bottles use vastly less plastic than most other bottles yet maintain sturdiness for practical transportation.
YOU CAN FIND OUR WATER IN MANY LOCATIONS
Thanks to our supportive vendors, we can bring Tongariro Natural Spring Water close to you.
If Tongariro Water isn't yet available in your favourite outlet, ask the manager to contact us. We'll help them with stock.
WE TREASURE YOUR EXPRESSIONS OF APPRECIATION
Here are a few examples of support from Tongariro Water fans. We'd love to hear from you too.
My son and I live in Whakatāne. We always drink your bottled water. It is the most delicious water of any bottled water in Aotearoa in my opinion. Two weeks ago, I finally did the Tongariro Crossing. It was amazing.
Kia ora team Tongariro,
I am just writing to say that during the cyclone aftermath here in Gisborne we, as a family have really enjoyed your product.
Love the taste and quality of the water as it doesn't have that chemically treated taste, my kids live it.
Keep up the great work.
Nga mihi,
Cheers for bottling such pristine amazing water. Here's to always having access to clean drinking water. Long may it be protected, and long may it last.
Ngā mihi,
Kids love it. They drink a lot of water, as it is really pushed at school, and now they want their school drink bottles filled up with Tongariro.
I have enjoyed the clean taste of Tongariro water for a while now as I do not drink town supply water.
My wife and I are fans of your water. It tastes so much better!!!
We will get back to you as soon as we can.
Tongariro Water Bottling Plant
57 Buddo Street
National Park 3989
New Zealand